Welcome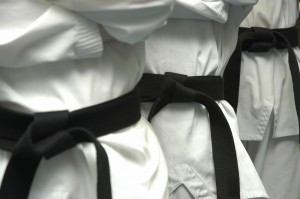 Better Families Through Tae Kwon Do is a Martial Arts school located in South Miami, Florida. Since 1989 we have been dedicated to strengthening families through the positive discipline of the Martial Arts. Better Families teach the Jhoon Rhee system of Tae Kwon Do.
We are recognized by Black Belts Schools of America as "among America's top most prestigious martial arts schools".  In addition to enjoying this recognition by our peers, Better Families is most proud of our solid reputation within the community.
We pride ourselves on knowing our students' needs, and meeting them.  Over the years we have blended the philosophy of the Korean Martial Arts to create a perfect harmony between Knowledge in the Mind, Honesty in the Heart, and Strength in the Body.
The Better Families Through Tae Kwon Do program has been designed to help our students develop confidence, self-discipline, academic excellence, and the willpower to achieve any goal.
---
Absolutely NO EXPERIENCE NECESSARY!  Our instructors will teach and develop a program that works best for you or your child.
Adults: you are welcome to train by yourself or with your family.
Feeling out of shape or have not exercised for a while?  At Better Families through Tae Kwon Do Miami, Florida, our instructors will work with you to help you reach your goals.  Our Martial Arts expertise combined with our experience and knowledge in physical fitness have helped students become champions as well as lose weight and get into shape.
Ask about our ongoing Introductory Class!
Contact Us

Phone: 305-663-1882

6723 SW 81 St - Miami, FL 33143
RecentNews

Here's a List of Amazing Martial Arts Movies! Have You Seen Them All?

Do you remember watching a martial arts movie, or several, that motivated you to become a martial artist? Did you ... | More...

Our New Facility is Almost Ready!

As the commercial complex our facilities are located within is being demolished in the near future, we have had to ... | More...

How to Be a Good Tae Kwon Do Student

Taekwondo tradition is based upon positive human values such as self discipline, good conduct, decent behavior, sincerity, honesty, and integrity. ... | More...

Better Families Among Local 10's Top Ten!

Earlier this year, Better Families was nominated for Local 10's Top Ten contest, established to recognize some of the city's ... | More...