Better Families Through Tae Kwon Do is a Martial Arts school located in South Miami, Florida. Since 1989 we have been dedicated to strengthening families through the positive discipline of the Martial Arts. Better Families teach the Jhoon Rhee system of Tae Kwon Do.
We are recognized by Black Belts Schools of America as "among America's top most prestigious martial arts schools". In addition to enjoying this recognition by our peers, Better Families is most proud of our solid reputation within the community. The school is located in South Miami but is easily accessible for students from Miami, Coral Gables, Coconut Grove, Kendall, Pinecrest and more.
Our Instructors
All of our Instructors are professional staff members who have been developed to offer the highest quality of Martial Art instruction.  Every member of our staff is approachable, caring and possesses a true love for teaching.  After taking just a few lessons, you will see why over 600 families have chosen Better Families Through Tae Kwon Do as their Martial Art Center.
Master Mary Beth Klock-Perez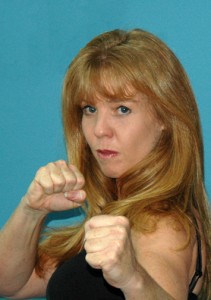 Founder and director of Better Families Through Tae Kwon Do, Master Klock-Perez is dedicated to the betterment of each student, their families and the community. She has been recipient of the prestigious Diamond Award, several Mayor's Proclamations, 1996 National Instructor of the month, 1999 Martial Artist of the Year, and the subject of numerous magazine articles, and TV Shows.  Master Klock -Perez studied directly under Grand Master Jhoon Rhee, who is known as the Father of Tae Kwon Do. She is currently is a 5th Master in the Jhoon Rhee System of Tae Kwon Do.  Master Perez have been directing Better Families for the past 23 years. She is very proud of the accomplishments of her students, instructors and family, as they have made her vision of strengthening and supporting families and our community come to fruition.
Grand Master Diego Perez
Grand Master Perez, an 8th degree black belt, has been practicing the martial arts for four decades. He was honored as being the youngest person to earn the rank of Master in the JhoonRhee System.  He was an undefeated Caribbean champion in Musical Forms and Full Contact Fighting. In addition he has also appeared in many TV shows and films including ; "Only The Strong" , "The Crew" (with Richard Dreyfussand Burt Reynolds),"Mortal Contact", "Transporter 2" and "Drug Wars" (with Maria Conchita Alonso) to mention a few.  Grand Master Perez is a sought after national speaker and martial arts consultant. A dynamic and dedicated instructor, he has produced numerous State, National and World Champions. He finds the champion in each of his students.
Master Karen Klock-Perez
Master Karen Klock-Perez literally "grew up" in the martial arts at Better Families Through Tae KwonDo since the school was first established in 1988. Ms. Karen organizes and participates in all of the school activities; always wanting to learn and contribute something new. She is a 4th  degree Master, who has been a certified Instructor since 2002. Master Karen has also danced with a professional dance team, and is in college for her Business Management Degree. Master Karen was featured as "Celebrity Instructor" in a prominent Martial Arts Trade Magazine in 2010. In addition, she  was a speaker at the United Professionals National Convention in Arizona, presenting her ground breaking "Tiny Dragons" Program for nationwide schools to model.
Mr. Liduan Mendez
Mr. Mendez is a third degree Black Belt at Better Families Through Tae KwonDo. Beginning as a teen, he has been a dedicated instructor, "student" and competition team member for over a decade. Mr. Mendez is known and respected for his selfless dedication to the progress of his students and team members. Always a team player, Mr. Mendez personifies "Black Belt Excellence" and humility. He is an excellent role model for both children and teens to emulate. Mr. Mendez also proudly represented the United States In the World Games in LasVegas 2010. Along with ten other "Team Better Families' members" (out of the 82 member USA Team), Better Families brought home 23 medals for the U.S.A.. (17 of which were Gold)