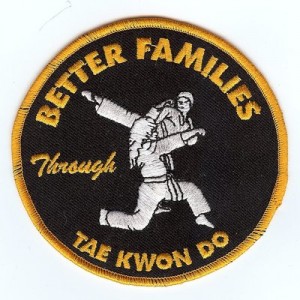 Better Families Through Tae Kwon Do is a martial arts school in Miami Florida that has been in business for over twenty years. Better Families teaches the martial arts style of Tae Kwon Do that originates from South Korea. This martial arts school does not focus on the kicking and punching as much as the other karate schools do. This martial arts school focuses on respect and self-discipline along with Miami Tae Kwon Do.
Better Families has more to offer as they strive to better the lives of their students and families. They do this by improving behaviors and communication in the household through respect and self-discipline. Better Families is largely based on feedback from the teachers and parents of the students. Positive feedback of behavior from teachers and parents are necessary for a student to progress in the rankings. Respect towards peers, teachers, parents, and elders are one of the main principles of Better Families. The other main principle is self-discipline, to have self-motivation by taking the initiative to better one's life.
The entire staff helps bring in a family like environment that makes all students feel welcomed. Every instructor goes out of their way to make sure that every student is learning as well as enjoying him or herself. The staff stays on their toes by constantly looking for new ways to improve their teaching styles through feedback from students as well as seminars in and out of the Miami area. The staff, like the school is always looking to grow and improve.
The style of Tae Kwon Do requires discipline physically as well as mentally for students to strive in martial arts as well as other activities. Better Families takes pride in having student perform well in the classroom as well as other sports. Even if students decide to participate in other sports they will find that Tae Kwon Do sets a good foundation for an athlete physically. The focus and learning ability needed to learn martial arts helps a student learn in the classroom.
The goal is have students not only be a great martial artist but also great in the classroom, in sports and most importantly at home.